Arbeitskreis Young Investigators
Our Motivation
One of the most productive yet most critical phases in a scientist's career comes immediately before and during the initial years after obtaining an independent group leader position. Exchanging experiences with peers, opportunities to interact and collaborate, in particular during the (re-)integration into the German research environment as well as reliable funding are key ingredients for success. This is particularly true given the changing European research environment, which increasingly calls for earlier independence.

Our Goals
We aim to establish a network of senior Postdocs and young group leaders, which provides a framework for interaction, discussion and concerted actions. By doing so, we hope to achieve the following goals:
Provide a means to learn from the experience of others at a similar career stage, to network, interact and collaborate
Establish a platform for the interaction with decision makers in science, politics and funding organizations
Give an opportunity to present your work – in front of your peers, senior colleagues and potential future coworkers
Provide information and support on funding in Germany and Europe
Provide support during the (re-)integration into the German research environment

Our Approach
As a novel subgroup within the GBM, we will aim for a close connection to events organized by the GBM. We will thus organize a satellite meeting preceding each Mosbacher Kolloquium during which:
A plenary discussion with policy-makers will be organized
A chance to present your work will be provided – within the Kolloquium as well as to Members of the Junior GBM
Interactions with scientists at the same career stage will be easily possible
We will furthermore provide information on relevant funding in Germany and Europe with the opportunity to interact with successful applicants within different funding schemes.
---
GBM Young Investigators: connecting your research with leading pharma scientists /GBM YI @ Merck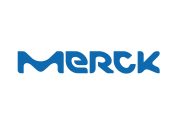 In March 2020 Merck Healthcare KGaA, a leading science and technology company, will host 10-15 young researchers to establish personal connections, to exchange ideas, discuss exciting new science and to find common ground for potential novel academia-industry collaborations.
If you are a postdoc or a young group leader interested in establishing ties with scientists and decision makers at Merck Healthcare KGaA, please submit your application at the latest by December 15th, 2019.
Successful candidates will be able to attend the 2-day workshop hosted by Merck Healthcare in Darmstadt. After an introductory session and an informal get-together dinner on March 4th, you will have the opportunity to present your research and learn about ongoing activities at Merck but also to network within a small group of participants.
This event is organized by the GBM Young Investigators. To be eligible you have to be a postdoc/young group leader/Junior professor/Tenure Track Professor/… and a member of the GBM Young Investigators.
A subsidy for travel expenses can be requested from GBM. Applicants from Hessen who are holders of the "Landesticket" are not entitled to apply.
Topics:
• Oncogenic signaling
• Splicing and RNA processing
• DNA damage response mechanisms
• Cancer cell plasticity and stress response
• Developmental pathways
• Metabolism in the tumor microenvironment
• Phagocytosis
• Suppressive myeloid cells
• Natural killer cells
• Immune checkpoints and co-stimulation
Researchers interested in how these pathways influence tumor initiation, tumor progression and treatment response are particularly encouraged to apply.
Make use of this unique opportunity to connect with a leading pharmaceutical company on a personal level, exchange scientific ideas and network for possible future academia-industry collaborations with your lab.
Application document to be submitted via email to industry@yi.gbm-online.de
Application deadline: December 15th 2019
Information of successful applicants: end of January 2020
Event dates: March 4th (afternoon) & March 5th (whole day) 2020
---
---
---
---
Aktuell sind keine Termine vorhanden.